Toolkit for reaching out to your state and local elected leaders
Every September, the President sets the refugee admissions goal for the coming fiscal year.  We are facing a global refugee crisis with an estimated 82.4 million people forcibly displaced worldwide, 26.4 million of whom are registered as refugees. More than half of those registered are children.
The need for resettlement has never been greater. During the prior Administration, the U.S. settled the lowest number of refugees in decades. Moreover, the COVID-19 pandemic resulted in only 34,400 refugees being resettled globally last year—the lowest number in two decades. 
Now is the time for state and local elected leaders to take a stand and urge the President to welcome 125,000 refugees in the coming fiscal year. Reach out to your mayor, city council members, state legislators, and governors to ensure that the voices of state and local communities are heard!
Click here to find your state and local elected representative contact information
–OR–
Click here to be directed to our affiliate's website and send an automatically generated email to your state and local elected leaders
Sample Email:
Dear [Title and Name],
As your constituent, I am writing to urge you to consider supporting and signing on to this state and local elected leader letter which calls on the President to resettle 125,000 refugees in the coming fiscal year. As my elected representative, your voice matters, and the President needs to know: our community welcomes refugees and wants to help them.
We are facing the worst refugee crisis in history, with more than 82 million displaced people around the world, including 26 million refugees, half of whom are children. Close to 1.5 million refugees need to be urgently resettled to safety. Recently, the Biden Administration announced that the refugee resettlement program would serve as a mechanism for providing safety to certain Afghans who supported U.S. operations and whose lives are now at risk.
Our community can do more to help. By signing on to this letter, you are demonstrating to the President, and the world, that our [CITY or STATE] stands with refugees.
To learn more about the letter or sign-on, please click here.  Thank you for considering this request.
Call Script:
Make sure you call your elected representatives to encourage them to sign-on. After identifying yourself as a constituent, tell the staffer that you would like to leave a brief message:
I am calling to urge [Title/Name] to support refugees by signing onto a letter open to all state and local elected leaders across the country.

The letter urges the President to fulfill his pledge to welcome 125,000 refugees in fiscal year 2022.

Our community stands with refugees and has benefited from their contributions. We want to do more to help at a time of historic need.

I urge you to demonstrate that our community stands with refugees at this time of historic need.

I am happy to send an email with the link – which is

welcomingrefugees2022.org

– who can I send that to?
 Social Media:
Relevant hashtags:
#RefugeesWelcome2022

#RefugeesWelcome

#AmericaWelcomes

#WithRefugees

#RestoringWelcome

 #RefugeeConventionat70
Sample tweet text:
(1) On the 70th anniversary of the Refugee Convention of 1951, the U.S. has an opportunity to affirm its commitment to refugees by welcoming 125,000 refugees. Refugees are essential to our communities and revitalize economies. #RefugeesWelcome2022  #RefugeeConventionat70  welcomingrefugees2022.org
(2) The U.S. has historically been a global leader in the protection of refugees. @xxx, will you join hundreds of other local and state elected officials in asking @POTUS to restore this legacy of welcoming refugees? #RefugeesWelcome welcomingrefugees2022.org
(3)  President Biden committed to resettling 125,000 refugees in FY 2022.  @xxx, will you take action & urge the administration to fulfill its pledge to welcome refugees this year? Sign this letter: welcomingrefugees2022.org #RefugeesWelcome 
(4) Our community #WelcomesRefugees. I am calling on @XXX to sign on to tell @POTUS that [name of city/state] is ready to do our part to welcome refugees in 2022:  welcomingrefugees2022.org
Graphics to Use:
(Right-click on the image to save it to your computer)
Twitter/LinkedIn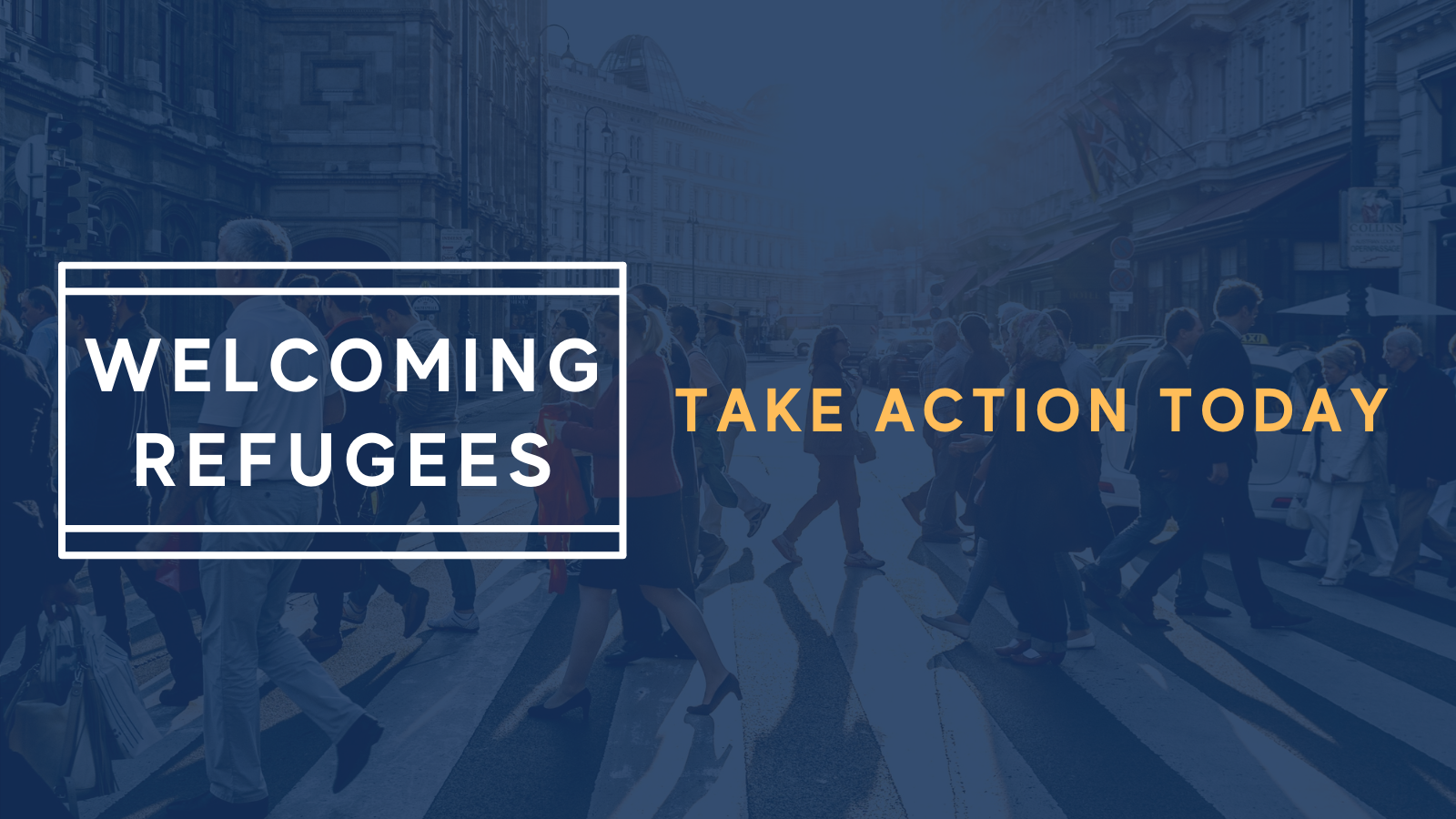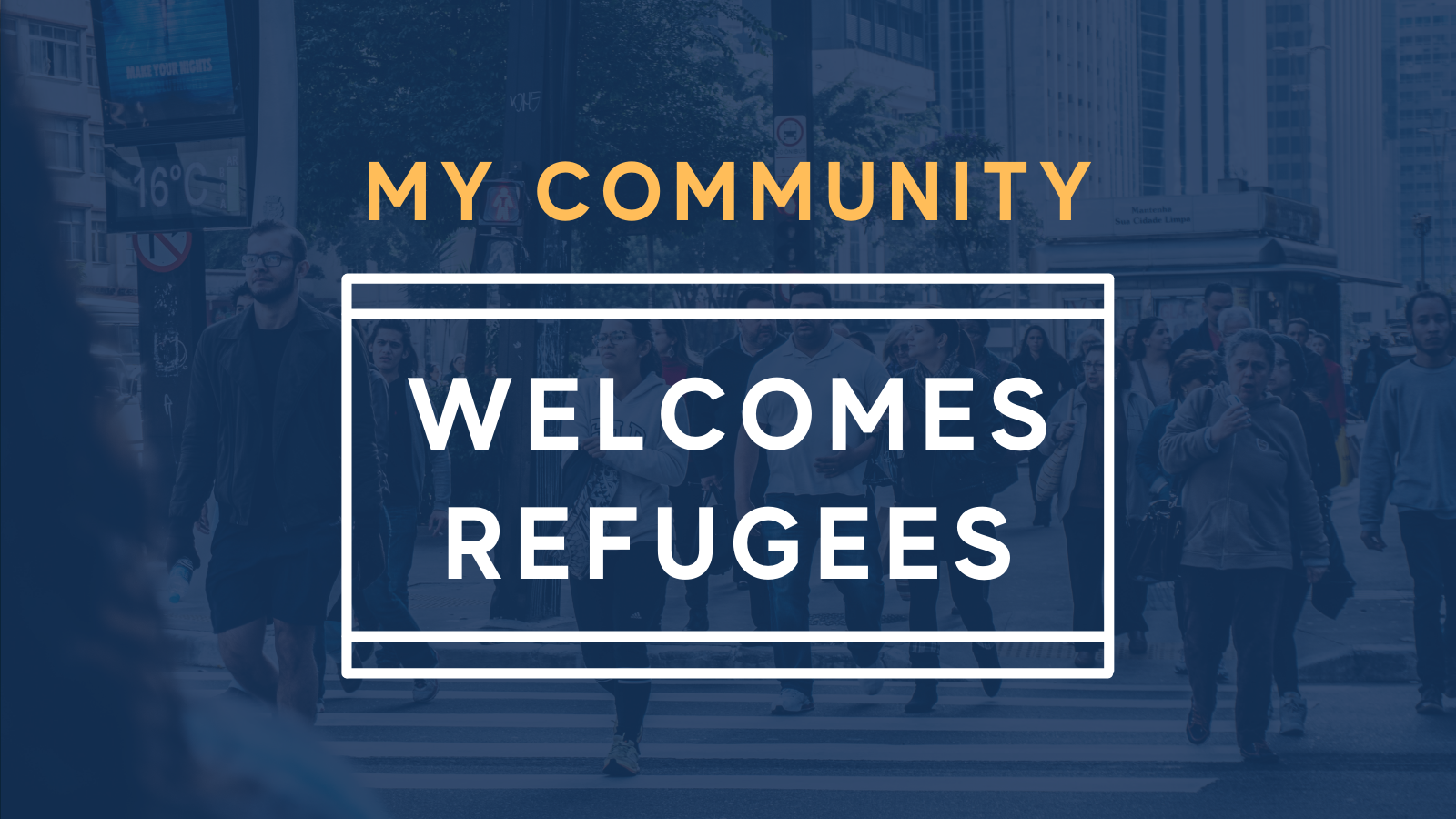 Facebook/Instagram